October 18, 2020 in Books, Indie Work
Hi folks, I've got a new book out as of mumble-mumble days ago. Currently it's available only in ebook, but there should be hardcover and trade paperback versions coming shortly, as the press I'm working with for that side of things is currently getting them sorted out.
If dark faerie, Scottish manors, family conflict, and rekindling old relationships is your jam, this book might be right up your alley.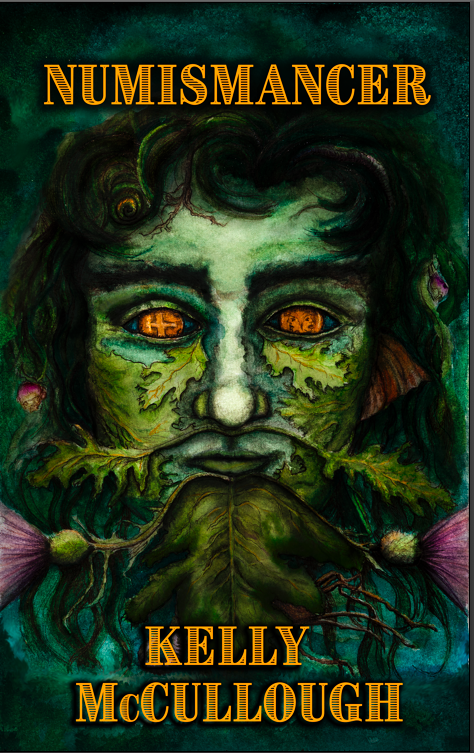 A PENNY FOR YOUR THOUGHTS?
Ian Elliot was only planning on coming home to Edinburgh for a few days. Just long enough to get his father off his back. Lord Elliot is a member of the Scottish Parliament, the likely next minister of health, fanatically dedicated to the pursuit of an independent Scotland with an independent coinage, and deeply disappointed in his son's life choices. Which might explain why Ian lives in Brussels, where he works for the European Union as a banker.
Or it might not. Ian was a gifted artist once, with an eye for seeing things no one else could: hobs, redcaps, green men, and every other flavor of faerie. At first he loved the visions, but time and age transformed inspiration into nightmares that haunted his nights and stalked his days. Add in his father's ever-deepening obsession with Scottish coinage, and his insistence that Ian's problems could be cured by applied numismatics, and it's no wonder that Ian seeks psychiatric help.
When the best counseling the Elliot's money could buy didn't help, Ian fled Scotland and his father's monomania. It was a desperate move, but one that paid off. In the two years since his last visit, Ian hasn't seen so much as a single pixie, and no one has tucked a rare shilling into his socks in ages.
But now that he's home, the visions are back with a vengeance, and Ian is terrified that he's going to be sucked back into the family madness. Then one of his "visions" kills the Independence Scotland candidate for Prime Minister, and Ian is forced into a whirlwind confrontation with his past, his ex, his father's numismatic obsessions, his understanding of reality, and, ultimately, faerie and his own future.
Read an excerpt here. Or, if you're more of leap straight to buying sort: Ebook: | Kindle | Nook