Kelly McCullough has written three books for younger readers. School for Sidekicks, and the duology of Magic, Madness and Mischief and Spirits, Spells, and Snark.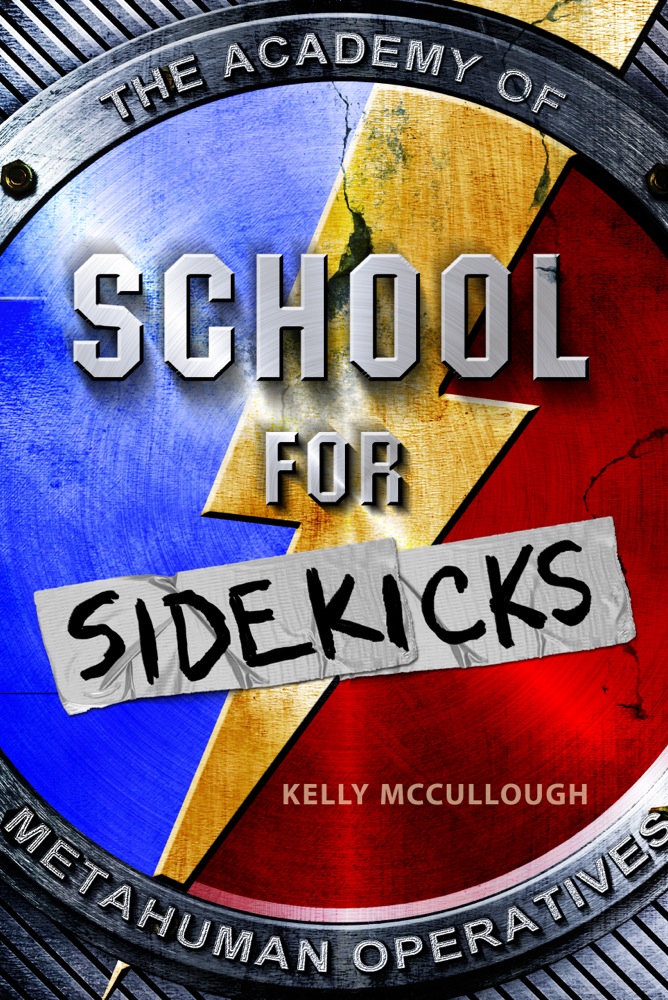 School For Sidekicks: "Evan Quick, Hero's Log, May the 25th… and darn it – I just can't do this. I'm never going to be a Mask. Get over it Evan."
Evan Quick has spent his whole life dreaming of becoming a hero. Every morning he wakes up and runs through a checklist of test to see if he's developed powers over night, and every day it is the same thing – nothing. No flying, no super strength, no heat rays or cold beams. No invulnerability – that always hurt to check – no telepathy, no magic. Not even the ability to light a light bulb without flipping a switch. And now, he's finally ready to give up.
But then, the class field trip to the Mask Museum is interrupted by a super villain attack, and Evan somehow manages to survive a death ray. Even better, Evan's favorite Mask, Captain Commanding, shows up to save them all — and when things go very wrong, it's Evan who finds the strength to come to Captain Commanding's rescue.
Yet the hero's reception Evan is expecting never happens. Before he even gets the chance to say hello, Evan is bundled away to The Academy, an institution derisively called The School for Sidekicks by its students. Forced to take classes like Banter Basics and Combat with Dinnerware, while being assigned as an 'apprentice' to Foxman – a Mask widely considered a has-been — Evan starts to worry that he'll never be able to save the day…
Kalvan Monroe is worried. Either he's going mad or he really did wake up with uncontrollable fire magic and accidentally summon a snarky talking fire hare. (Yes, that's right, a hare. Made of fire. That talks.) He's got to be going crazy, right?
But if he's not, then magic actually is real, and he's got even more problems to worry about. Because Kalvan isn't the only one with powers. The same fire magic that allows him to talk his way into and out of trouble burned too brightly in his mother, damaging her mind and leaving her vulnerable to the cold, manipulative spells of the Winter King.
Can Kalvan gain control of his power in time to save his mother, or will their fires be snuffed out forever?
In Spirits, Spells, and Snark–the middle-grade sequel to Kelly McCullough's Magic, Madness, and Mischief–a 13-year-old boy and his snarky fire hare familiar must use his new magical powers to rescue his long-lost father in a magical version of St. Paul.
Kalvan Monroe is worried. Every story he's ever read told him things should be better now. He mastered his magic, defeated his evil stepfather, and freed the land. Everything should be good now. But in breaking the Winter King's power, he also broke the spell that helped his mother keep her grip on reality.
Basically . . . things at home aren't great. And it turns out that the magical powers that be aren't done with him yet. So, he's also dealing with that. And the constant attempts on his life. And, oh yeah, there's school, too. Not to mention that the Earth itself is talking to him . . .
Is it too late for him to just give up and hide under the bed?