January 17, 2014 in Cat Things, Friday Cat Blogging, Pets and other friends, Reblogging Project
What do you mean, your chair?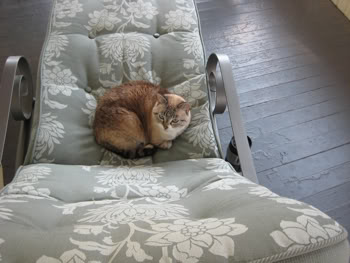 You, down there, prepare to die!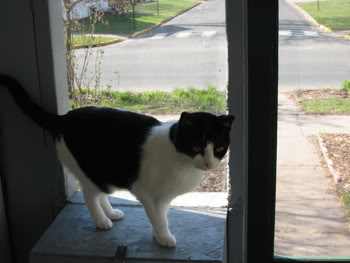 Sun worshiper…duh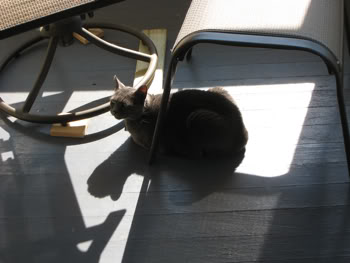 The screen porch is nearly six inches away!
So, don't hassle me about getting out and about.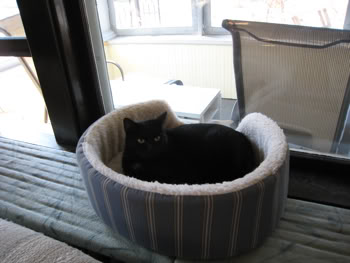 Up to something? Me? While everyone else is on the porch? Never.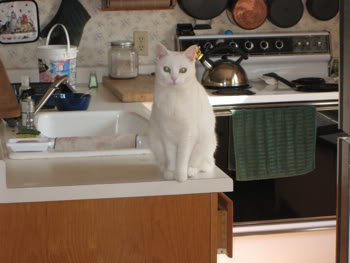 (Originally published on the Wyrdsmiths blog April 24 2009, and original comments may be found there. Reposted and reedited as part of the reblogging project)