Hey, I thought I just saw Toothless from How to Tame Your Dragon…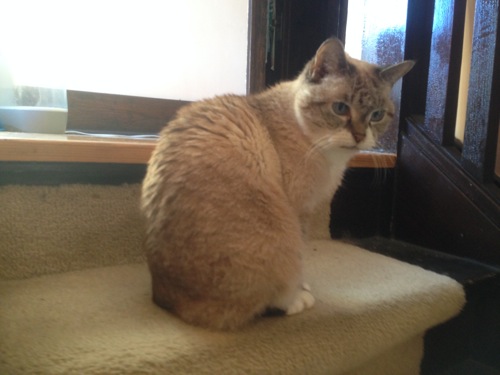 Mayyyyyyybe…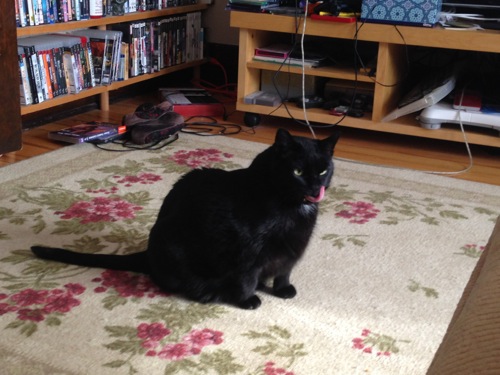 I am dubious about this proposition, also blurry.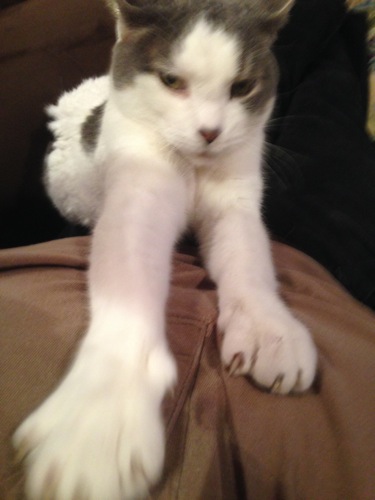 Perhaps it's Castle Gaiman, because I too am dubious and blurry.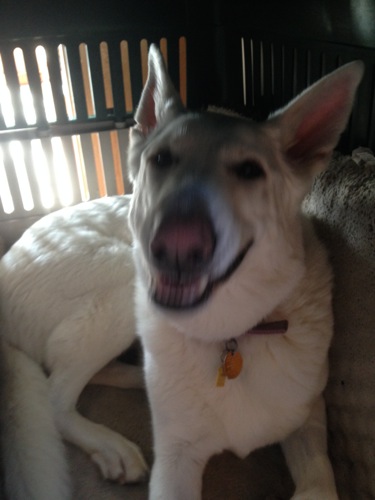 I am soooooooo bored with this whole Friday Cat Blogging thing.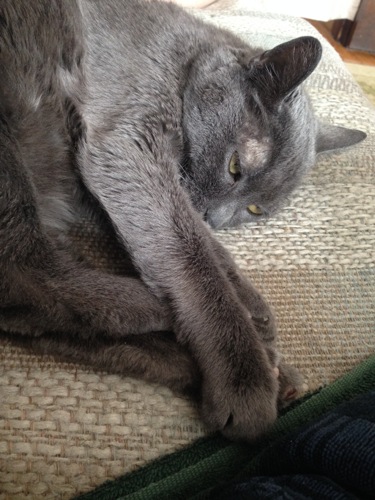 Yeah, wake me when it's over.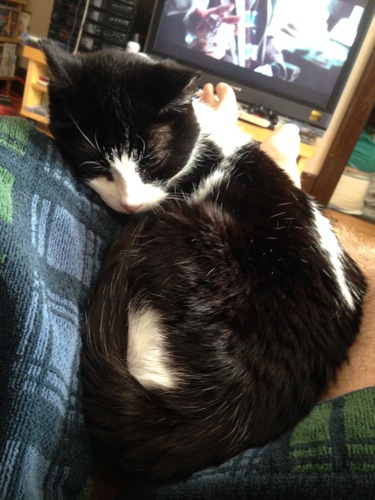 Wait, I know what will liven things up!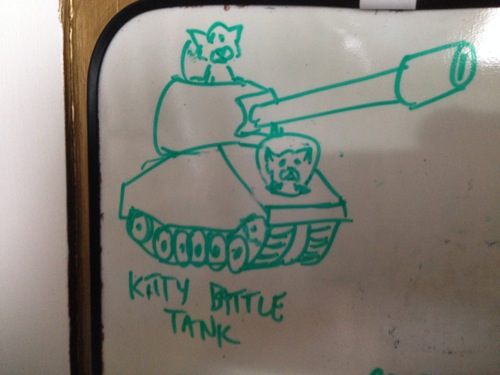 Or, we could just form cat delta indifference formation and call it a day.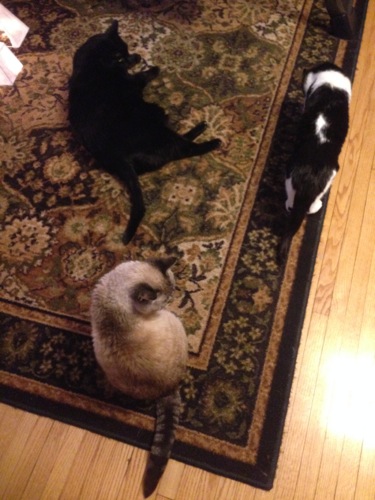 With thanks to Mat Kuchta for the tank and Neil Gaiman for the extra furballs.