July 16, 2019 in Cat Things, Friday Cat Blogging, Pets and other friends
I see what you're doing down there.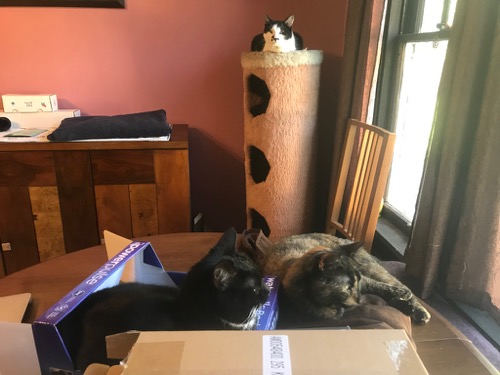 We weren't doing nothing.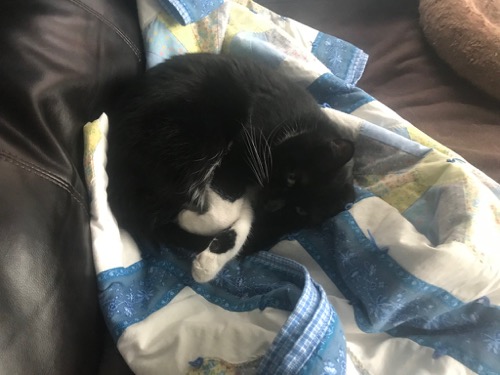 Sure, I believe you.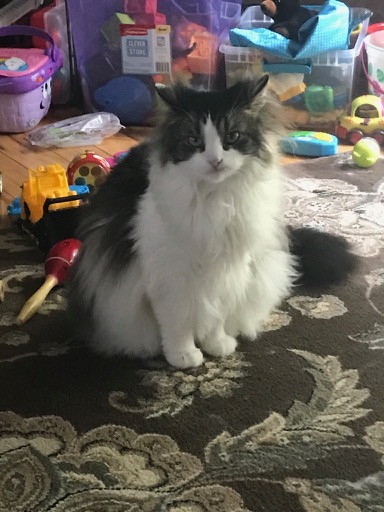 Do you believe them?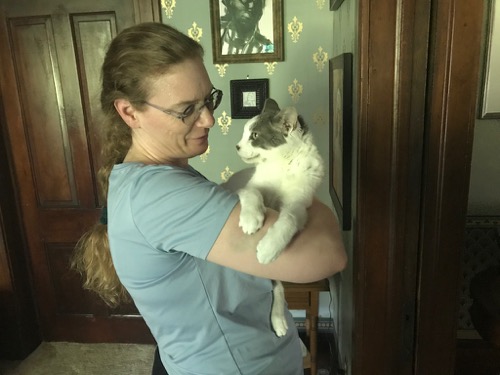 I think not.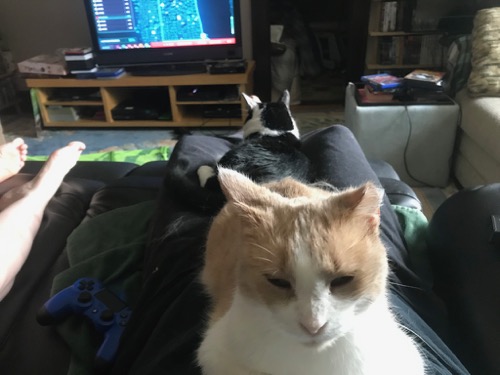 I don't even know what we're supposed to have done…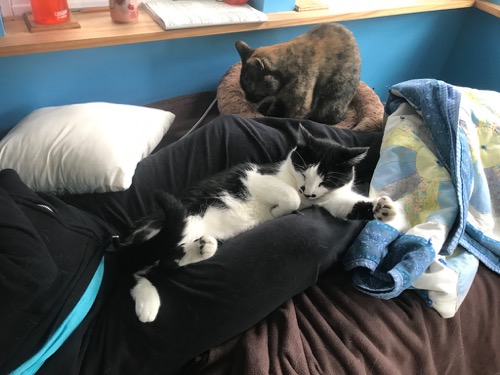 Nothing. No Reason. Certainly not this.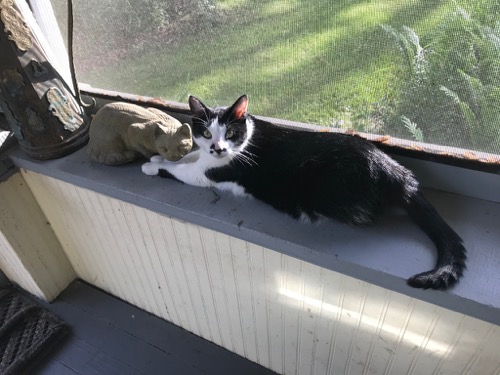 Have you ever really looked at your wrists?