May 20, 2019 in Cat Things, Friday Cat Blogging, Pets and other friends, Uncategorized
Thumb-monkey, I'm bored, show me something amusing.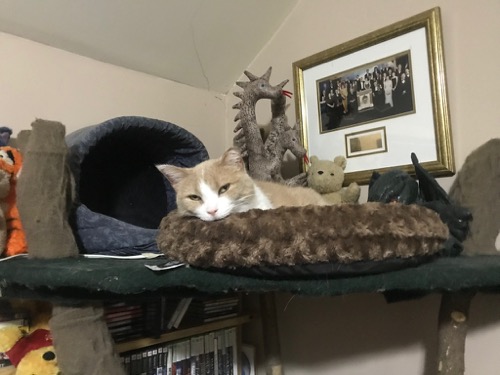 Did you say, amoosing?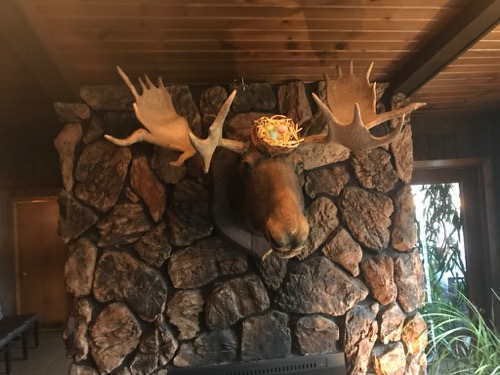 No. No, she did not.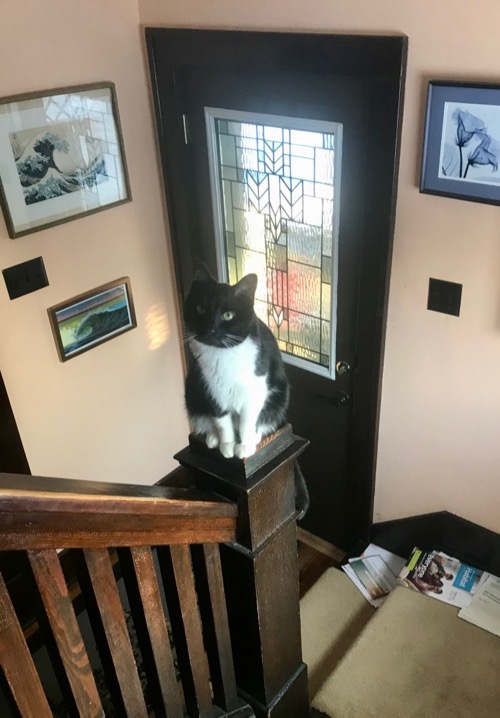 I iz confuzzled.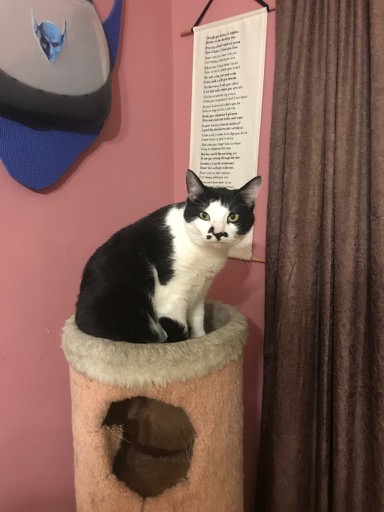 Nope. Not having any.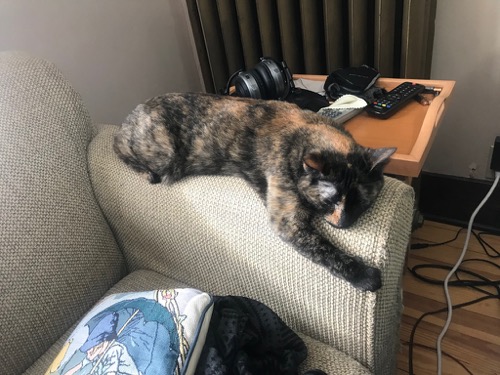 Hold me, I'm confused.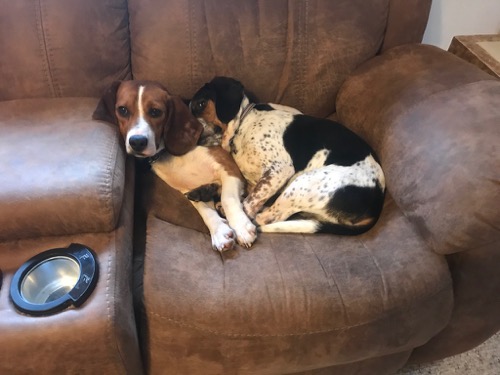 Back up. Those were dogs. 50 yard penalty for the thumb-monkey.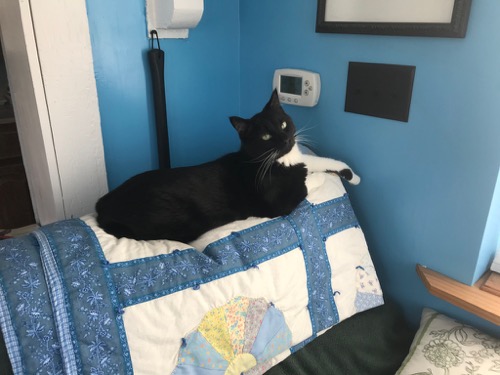 Declined.
…………………………………….You have the weirdest cats, man.