Who knows what ebils lurk in the darkness of the fridge!?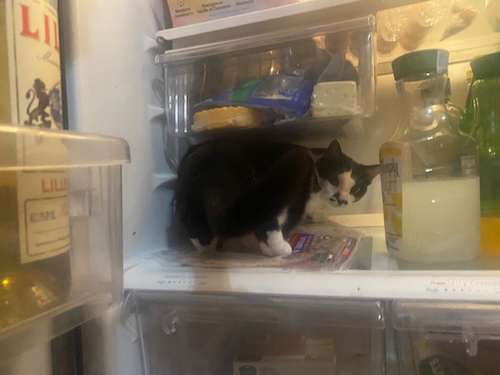 Oh, honey…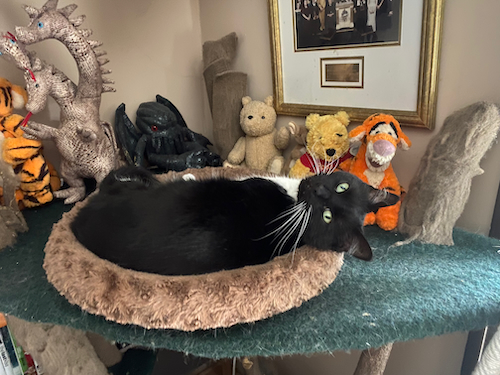 That's the cat you've chosen to apprentice yourself to, orange boi!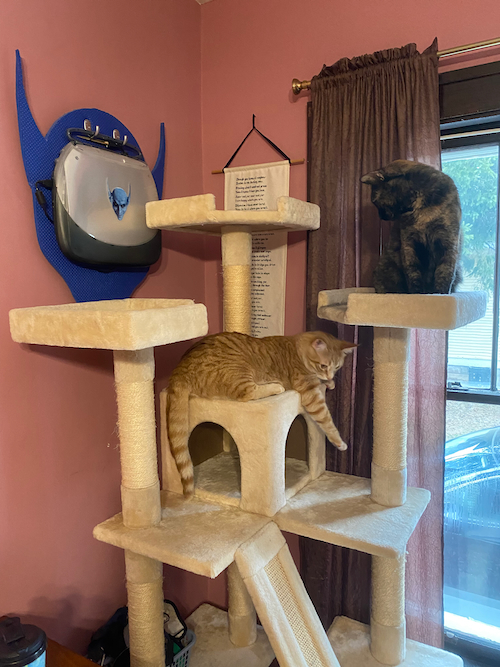 Whatevs, I'm just learning his photogenic ways for my own…purposes.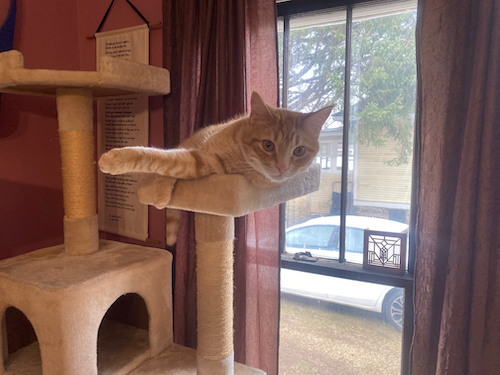 THE JEEBSO KNOWS!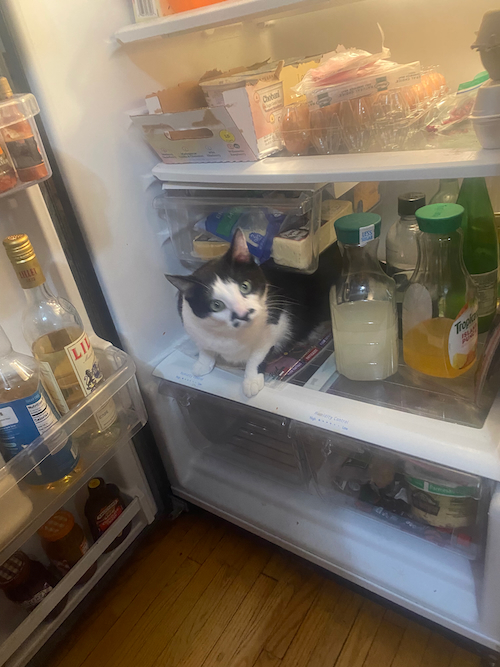 I am too cute and too smart to hang out with these losers…yet here I am.