Right, dis week I duz captions!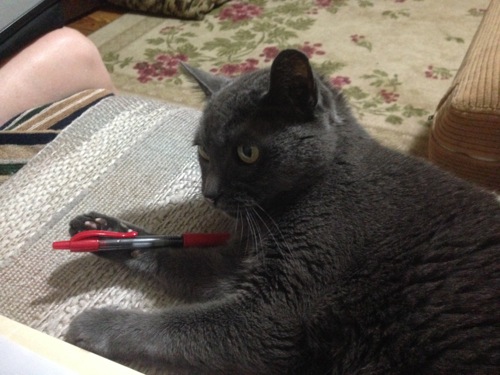 Dis cat don't live here & he's a doof.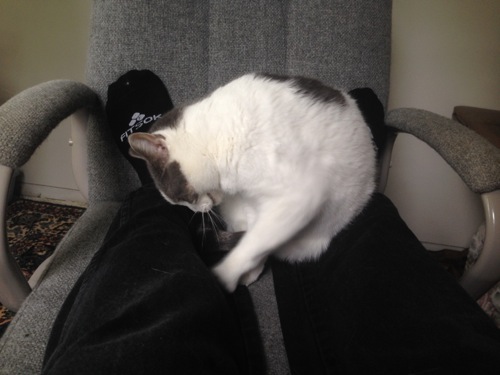 Dis is da "Princess" she's a spoiled old prissy pants.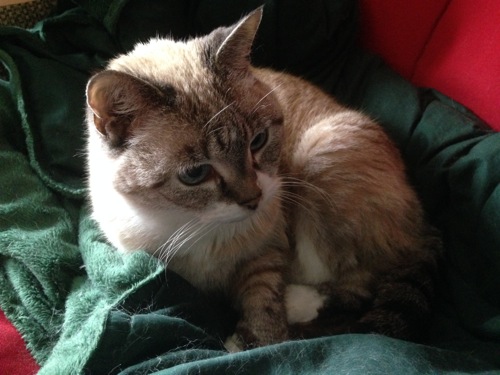 Dis one came here in the same box with me…also a doof.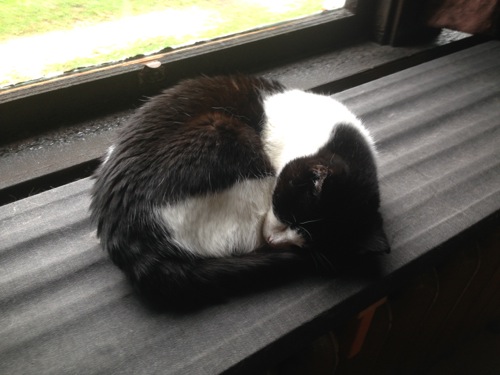 I call dis one "butthead."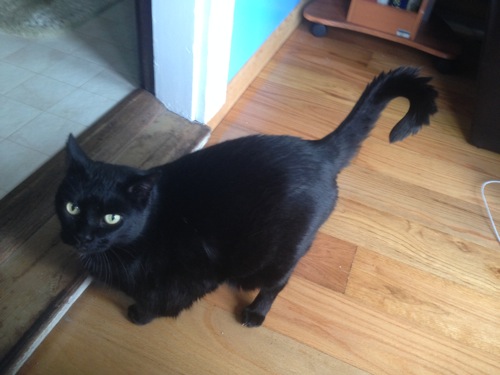 This is one of my pet thumb monkey—the crazy one.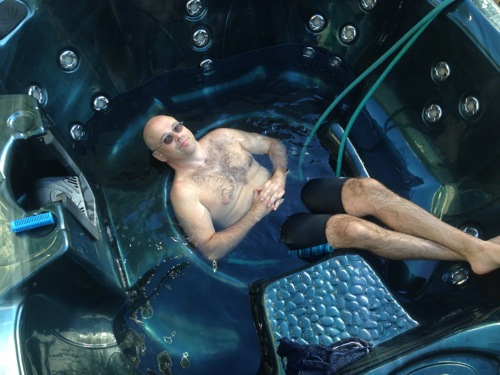 I want dis. It will bring me fissies!*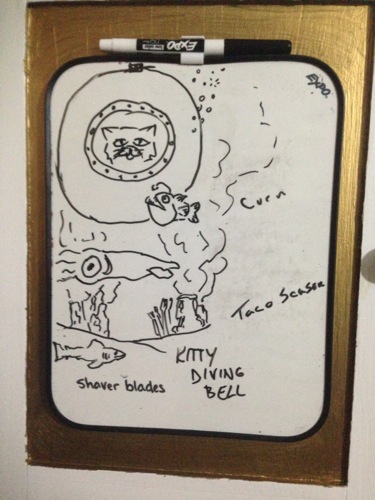 Dis is Ashbless, da smartest, prettiest, most wonderfullest cat in da whole world!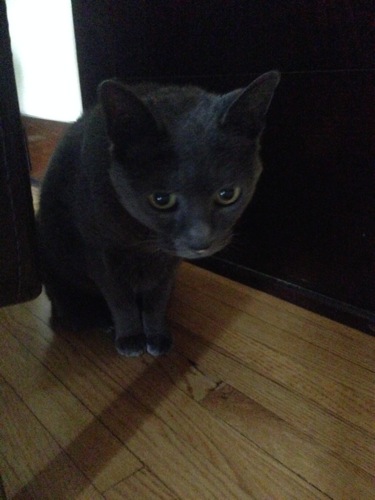 Belated thanks to Matt Kuchta for his kitty diving bell illustration.