I uses standing desk for works too!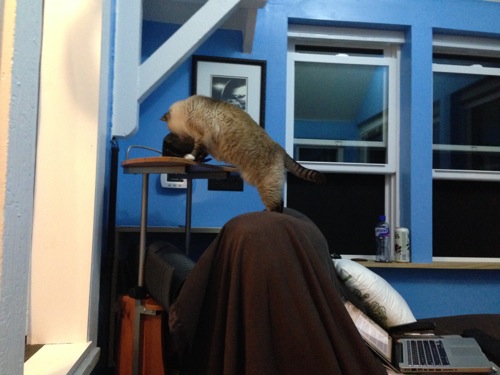 You know you're a cat right? We don't work.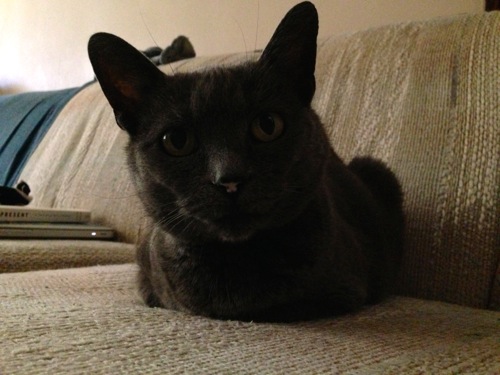 But wooly bears do! Right?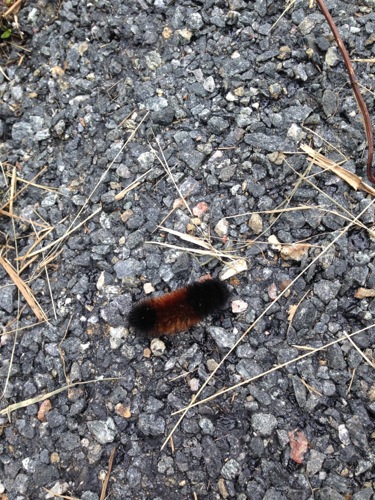 Random wooly bear is confuzling. Also, possible sign of fall. Not good.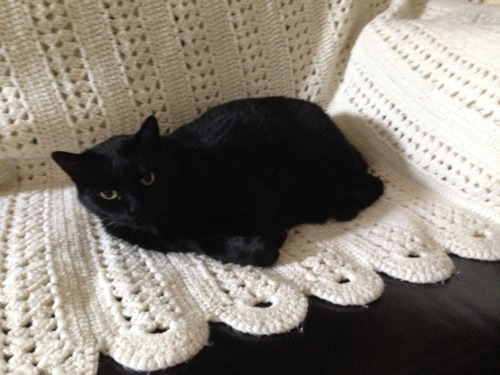 Quick, must get in extra sleeps on porch.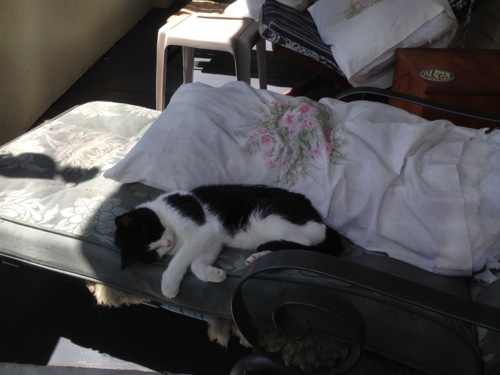 The McCullough cat are super weird.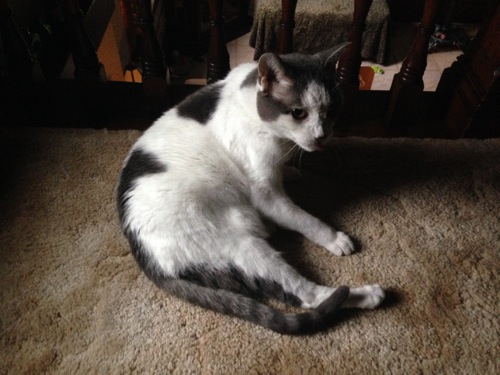 But my nose is delicious, that's something, right?