December 27, 2013 in Cat Things, Friday Cat Blogging, Pets and other friends
It's cold out there, go way!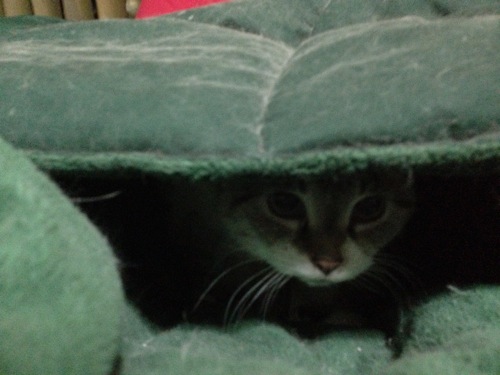 I scorn you, thumb-monkey. I scorn you with great scorn.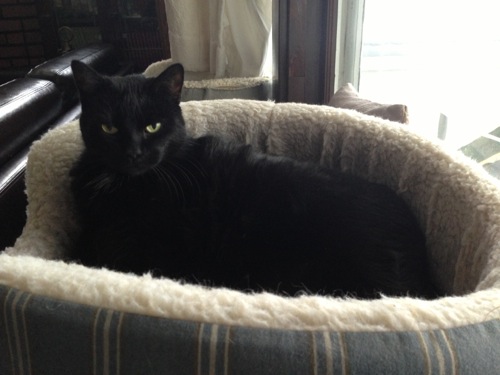 Did he wake you up too?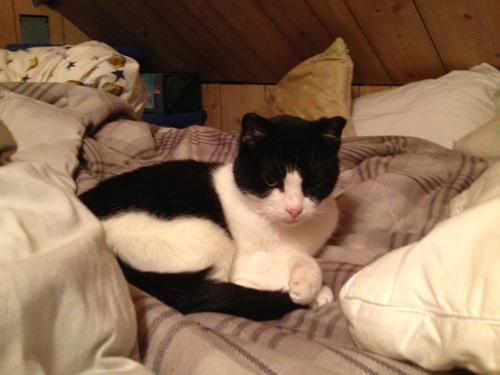 Did someone say wake up? Because that would make me sad.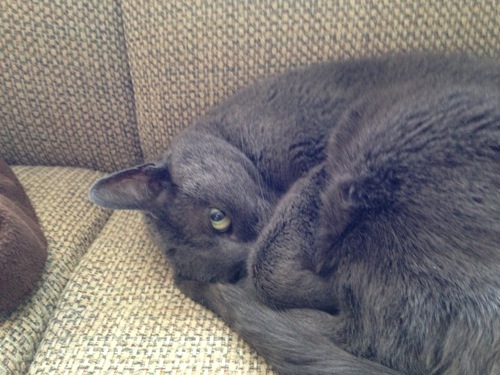 Does this paw taste blurry to you?