October 20, 2017 in Cat Things, Friday Cat Blogging, Pets and other friends
Nothing, no reason, why do you ask?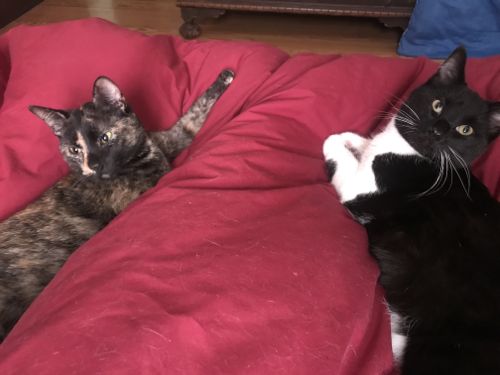 They look guilty to me.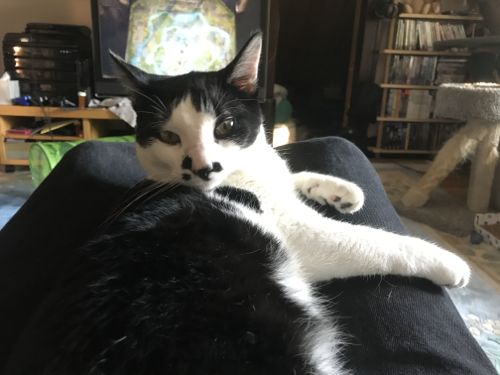 I never look guilty and butter won't melt in my mouth.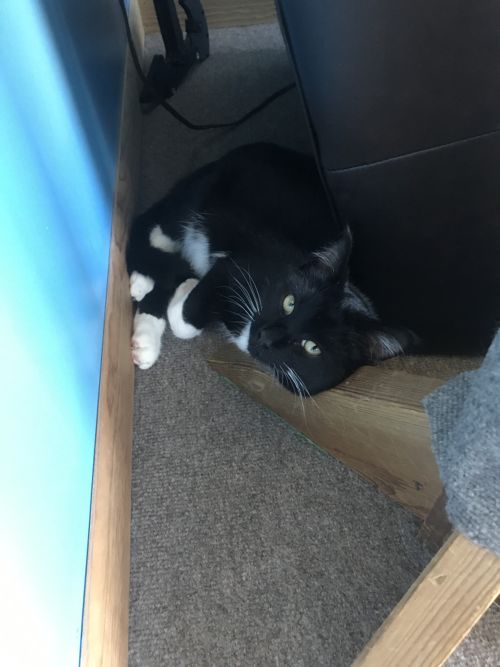 I iz dubious.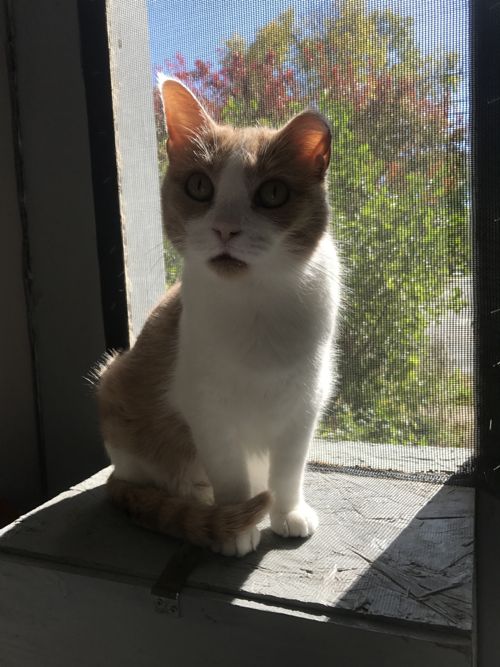 I iz plotting my revenge.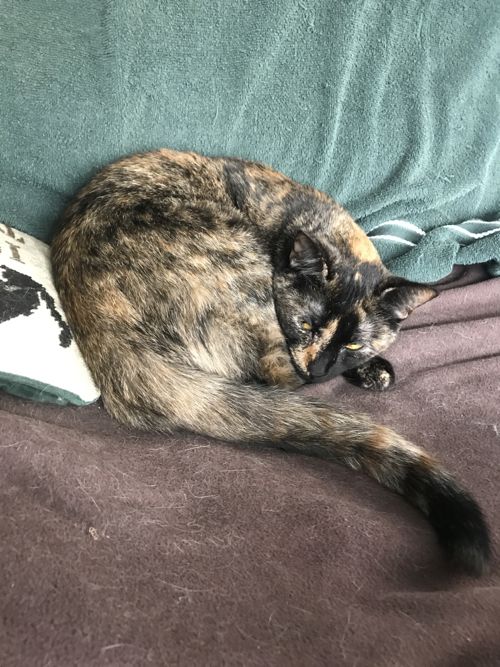 We are also innocent of anything at all.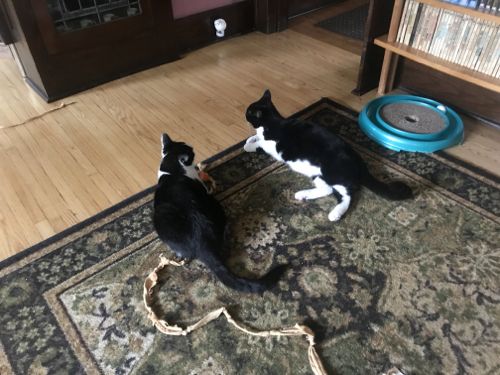 GROWRR!