Four cats can get along in a small space if one of them is concrete.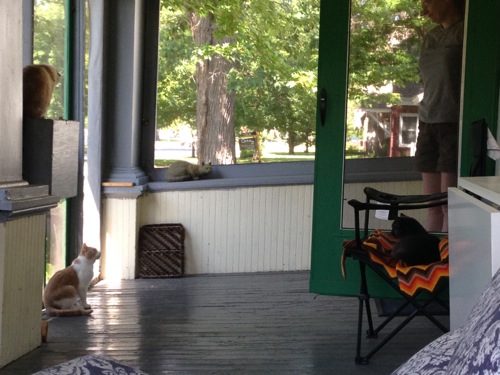 Did you just call me stoned?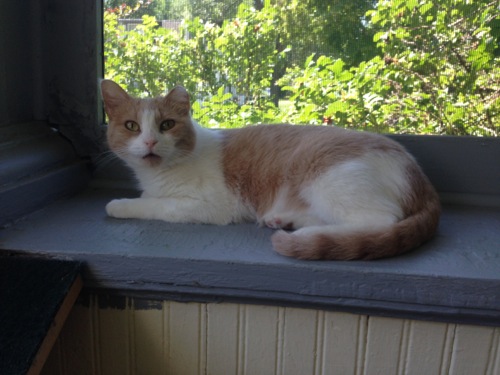 I hate you so much.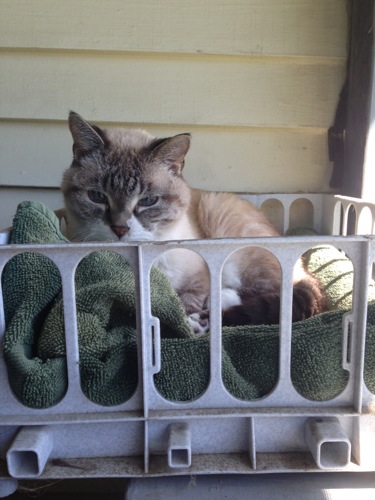 I hate squirrels.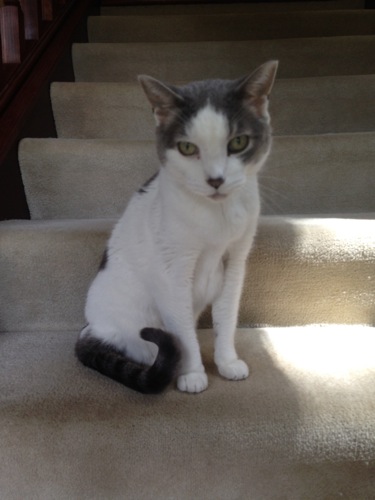 I'm a squirrel. Don't hate me because I'm adorable and you're a cat.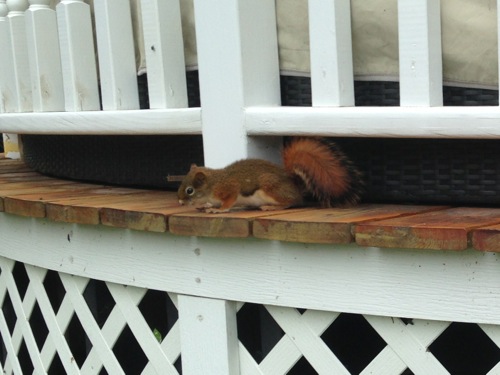 I summon the dark forces of feline angst to smite thee, red one.