July 17, 2015 in Cat Things, Friday Cat Blogging, Pets and other friends
Thumb-monkey, are you ded?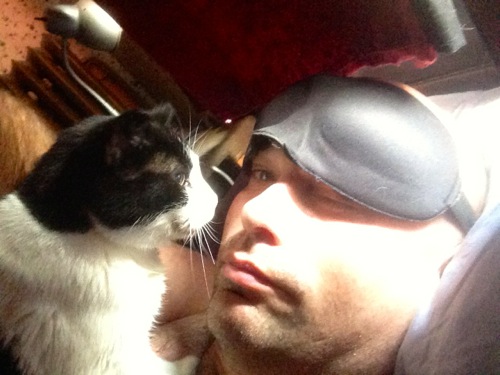 Wait, you kiss your monkeys? That's soooo gross!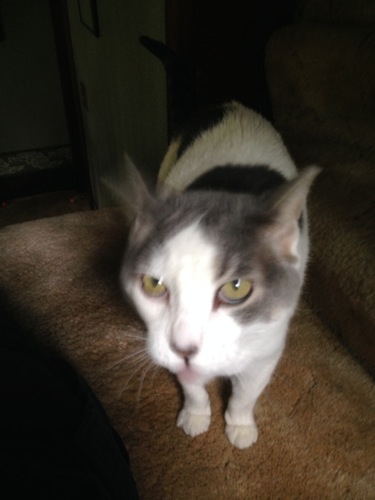 We do not speak of such things.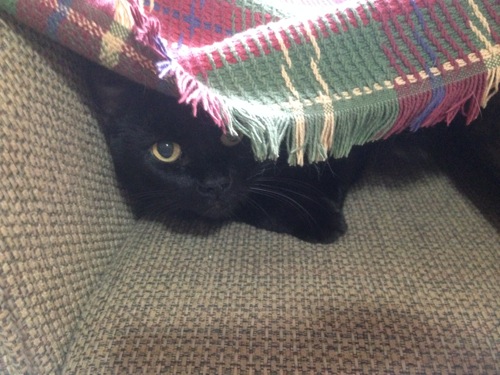 I kiss my foot. I tastes much better than monkey!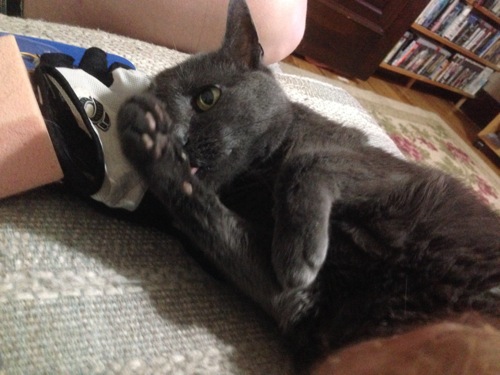 Ennui, I haz it about monkey kissing…and everything else.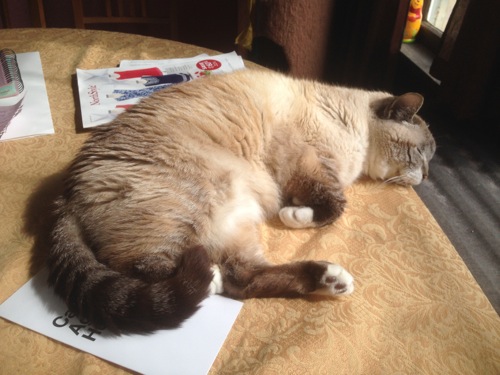 m